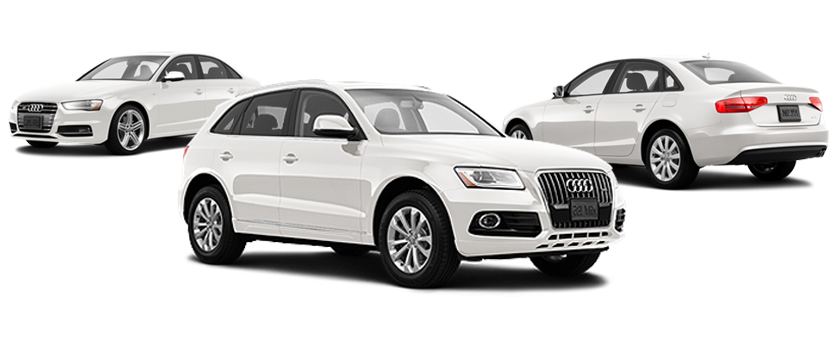 Used Cars Under $12,000
Serving
Clearwater

,

Pinellas Park

, and

Largo

At Audi Clearwater we have several used cars in great condition for $12,000 or less. Buying used instead of new can be a smart investment. If you get a vehicle that has been well-maintained, you can get a lot of value for every dollar you spend. You'll also enjoy the freedom of lower payments when you buy an affordable used car. Your insurance premiums may also be lower than they would be with a newer and more expensive car.
Why Buy Used From Our Audi Dealership?
In the used car market, there are certain pitfalls to avoid. Not everyone is honest and you can't determine a vehicle's history just by looking at it — or even by test driving it. Making sure you only deal with someone you can trust is key. At Audi Clearwater, you can rest assured that every car on our lot is in excellent condition. We run extensive checks on our used cars and make sure each one is road-ready before we bring it out onto the lot. We'll back that up with a full Carfax report and warranty coverage. When you buy used with us, you don't have to compromise and you don't have to wonder. Peace of mind is part of the package.
Getting a Great Deal in Clearwater, FL
Paying less doesn't mean having to settle. Our certified pre-owned cars are in great condition, and offer some of the best pricing around. We have an incredible selection of used recent-year models from Volvo, Chevy, Lexus, Cadillac, Honda, Nissan, Mercedes-Benz, and more. Of course, we have fantastic deals on used Acura models as well. Whatever you want — whether it's a family friendly SUV, high performance sports car, or luxury tourer — we'll help you find it. At our Audi dealership, $12,000 goes a long way.
Flexible Financing
When you find the vehicle you want, let us help you find a way to pay for it. We offer flexible financing and instant pre-approval. Don't let bad credit stop you either. We can work to get you qualified and show you what your options are. Our experts can help you get the lowest possible payments. We know all the questions you need to ask yourself before you agree to any terms.
You can expect each vehicle to be in tip-top shape. Every component on the vehicle will be in excellent working condition. You do not have to worry about experiencing the frustration of taking home a lemon. Due to the fact that all of the required maintenance has been done, you can ride with an extra peace of mind.
---
Come down and pay us a visit at Audi Clearwater and see how far your budget can go. Ask questions, test drive a few models, or see how much you can get pre-qualified for. When you're looking for unbeatable value and incomparable service, we're the ones to see. If you want to find a quality used car for under $12,000, give Audi Clearwater a try.
Audi Clearwater
18940 US-19
Clearwater, FL 33764